For Free Fire, Garena has declared a Holi celebration. For the FreeFire Holi festival, many in-game events are scheduled, with the central theme centered on a Demoness entering the world of FreeFire to steal all the colors.
The Holi festival is divided into two phases. The first stage has you battling for your colors, while the second has you discovering your true color and assisting in the restoration of colors to Free Fire.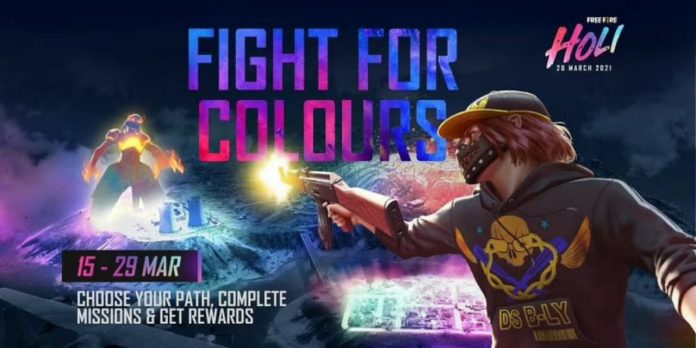 Game: Stage 1
Players must search for the Demoness' hideout in the first round, which starts today and runs until March 29. Different colors indicate different exploration paths. Players will receive the Punkster Runner pack, a Custom Room Card, a Character Level 8 Card, and an Awakening Shard after completing stage 1.
Game: Stage 2
Players take a personality test in stage two, which consists of a series of basic questions about their playing style. The personality test shows the true colors of the players, which will be used to create the final color set. After-match drops contain colored paints, and players must obtain a complete collection of 10 colors to restore them in the world of Free Fire. The One-Finger Push-Up emote and the Cyber Bunnies skyboard are among the rewards.
Here is a tutorial video…
Free Fire Add On:
Garena also has a web series in the works, as well as a new song and video. The web series will have three episodes, the first of which will be available on March 16. It will revolve around players coming together through Free Fire to form friendships.
Release Date:
The grand Holi celebration in Garena Free Fire will begin on March 28 with the release of the music video.