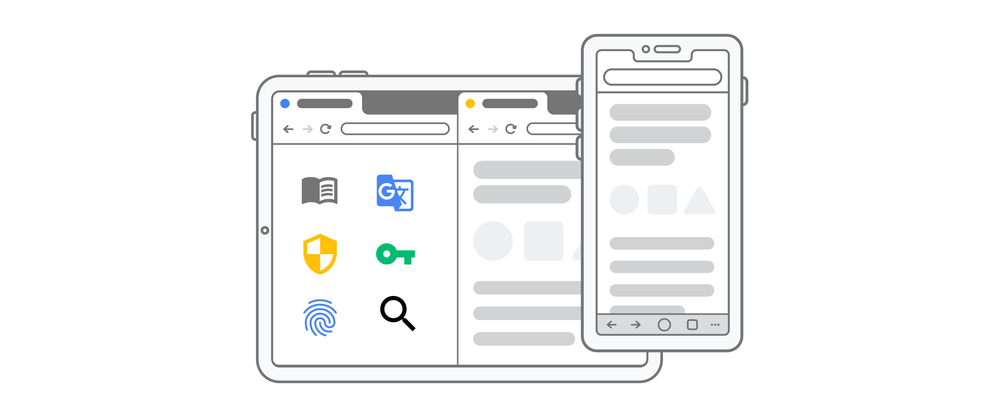 For iPhone and iPad, Google Chrome is receiving a major update. The new Chrome 90 for iOS and iPadOS, which is now rolling out, includes a widget that brings the fun dinosaur game right to the home screen. Although Apple does not yet offer interactive widgets for the iPhone, the one for the Dino game will open a new tab in Google Chrome where you can make the retro-looking dinosaur hop around to avoid obstacles. Aside from the dinosaur game widget, Chrome 90 includes widgets for quick actions and search.
Google Chrome was last updated in April of this year. It was primarily concerned with fixing bugs rather than making significant visual changes. And the April update did not bring the browser version up to 87, which was released in November of last year. For some reason, Google appears to have skipped versions 88 and 89 with Chrome 90. While the iPhone and iPad are getting the new Google Chrome update, Android, Windows, Mac, and Linux devices have already received version 90.
Google Chrome 90
Chrome 90 for iPhone and iPad features new widgets that may come in when you want to rapidly launch the Omnibox search, create an incognito window, or simply play the dinosaur game. According to the Google Chrome browser's changelog on the App Store, the new widgets provide the following functionality on the home screen of your iPhone:
Search and navigation to URL
Voice search
QR code scanner
Incognito window
Chrome Dino
The largest widget included in the current update is 2×1, while two others are 1×1. Due to the fact that widgets cannot be interacted with on iOS, pressing on a functionality within a widget will send you to the appropriate screen. When you hit the QR code scanner button, for example, the Google Chrome browser opens first, followed by an automatic navigation to the scanner.


The most intriguing feature here is the solo Chrome Dino game widget. Typically, the dinosaur game begins when the dinosaur appears within a Chrome window or tab due to the lack of internet connections. The game is activated by tapping on the dinosaur. There is an alternative to this process, which you can reach by typing chrome:/dino in the URL box, regardless of whether or not the browser is connected to the internet. Similarly, this widget will open a new Chrome tab with the same URL and allow you to play the Dino game.
All three widgets released by Google with the Chrome 90 version support dark mode, although the theme cannot be selected manually. These widgets' dark mode will be consistent with your iPhone's default theme. Additionally, the new Chrome 90 update enables editing of saved usernames and passwords in the Chrome settings on your iPhone or iPad.